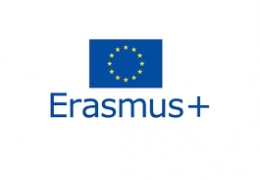 By Daniela Amura – 2nd Year LLB
I took part in a seminar on youth entrepreneurship at UCLan Cyprus which occurred within the framework of the Erasmus Plus funded project entitled 'MYSITE' and implemented by AEQUITAS.
The all inclusive series of interactive activities helped me open my perspective and change my way of managing my ideas. It gave me a more realistic view of how ideas can come into actions . The diversity of the speakers and their different backgrounds gave rise to different debates and interactive discussions which helped me understand how others resolve issues and about the individuality of entrepreneurs and its importance.
It was a great experience, which helped me improve my communication and problem solving skills. I really enjoyed the lecture given by a consultant, who emphasised the importance of finding your "Why" before starting a business. It was a priceless advise, which led me to many self discovering attempts.